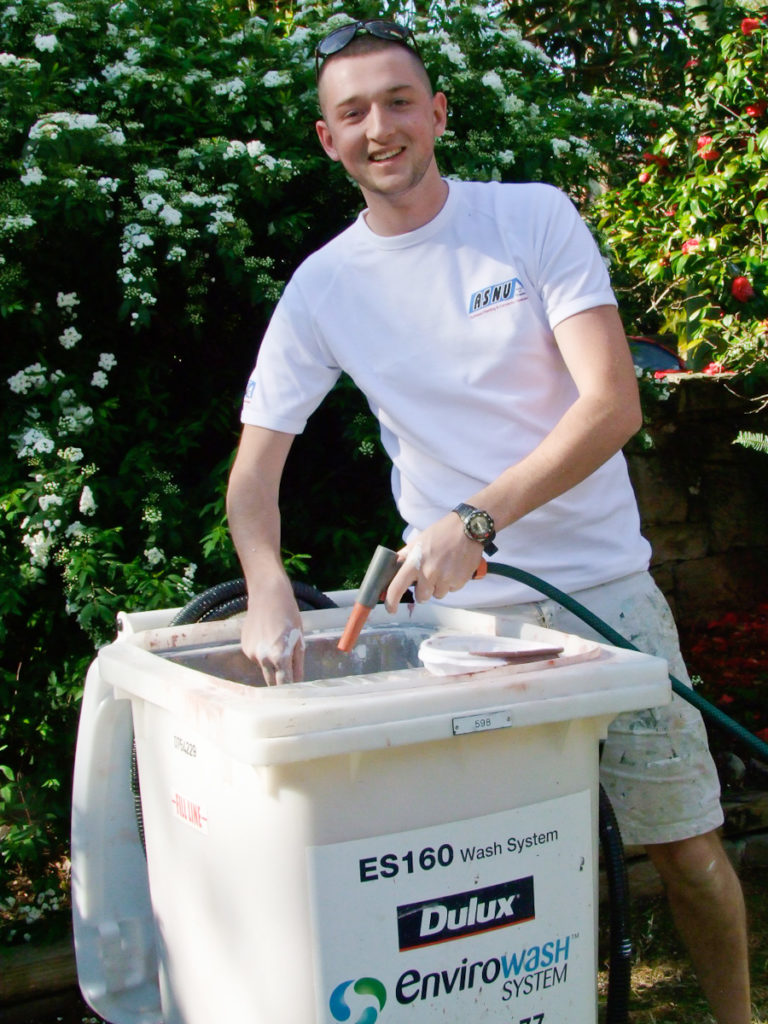 Environmentally Safe Paint Brush Cleaner
Turns Paint Wash into Clean Water & Safe Solid Waste
ASNU Group of Trades cares about the environment and want to reduce the environmental impact caused by paintwash. For this reason, we use Dulux's Envirowash which is a environmentally safe paint brush and roller cleaning system.
Paint should never be poured down the drain. Therefore, we use the Dulux Envirosolutions system. When washing out painting equipment such as tins, paint brushes and rollers.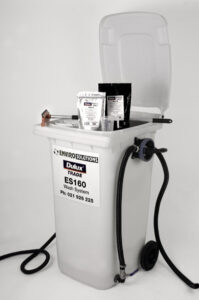 ES160 System – Dulux Envriowash
The ES160 litre system is used by ASNU's painting teams. It provides a environmentally safe paint brush cleaner and roller cleaning system. That is fast and easy to use. Plus it is easily transported in our painting vans.
The Dulux Envirosolutions products provide an environmentally responsible and safe way to wash out painting tools. This revolutionary system converts waterborne paint washings into clear water and solid waste. Thus allowing for easier and safer disposal.